If you hadn't already heard, Affiliate Marketing has been on the rise with a lot of bloggers, YouTubers and many other websites using this technique to earn that extra bit of income. It usually involves signing up to an affiliate program, in this case, ShareASale.
Providing you already have a PC and a website, after the first initial sign-up you will receive your first hoplink to insert into your webpage to start promoting ShareASale. All the tools and support you need are at your fingertips. If you're then ready to start promoting other merchants there's a large range of businesses under the Merchant section. Some merchants may require additional sign-up for their own affiliate projects and may even offer membership to unlock extra tools and 24hr support. Be cautious as signing up to more than 3 or 4 programs can be a bit overwhelming and hard to keep track of. Take your time if your new to this and if you get stuck the ShareASale community isn't far away if you need any tips on the hoplinks there are loads of blogs and videos to help out aswell. A tip for WordPress users: There is a hoplink section in the WP help menu. When you have your first merchant, let's say you are now promoting a business that sells footballs, (It was the first thing I could think of) he gives you the tools you need to install into your website, hoplinks and banner ads. Banner ads may showcase discounted footballs from said seller, a great tip is to install the ads and links to one of your pages that may talk about sports in particular, that way its directed at a more compatible audience and increases the chance of someone buying the products. You receive the commission only if the customer uses the hoplink or clicks the ad to buy the product from the merchant. Commission sizes can vary depending on the merchant and are transferred to your ShareASale account where payouts occur at the start of every month.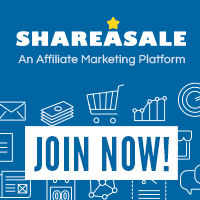 As I'm currently a ShareASale Affiliate member, I've set my hoplinks to take you directly to their website. Take look or even try yourself. Enjoy.
https://shareasale.com/r.cfm?b=922042&u=1909918&m=47&urllink=&afftrack=